Nous parlons français
We speak english
Wir sprechen Deutsch
Мы говорим по-русски
Intex Ultra Frame 4,27 x ↕1,07m
ULTRAFRAME427H107

The Ultra Frame pool is ideal for spending time with friends and family on the beach...
The Advantages of Shopping with C-PISCINE:
Official Partnership with Intex Europe: Warranty 1 year
Gifts according to availability of the stock: Donut buoy or dive game

Warning: Last items in stock!
Availability date:
Intex Ultra Frame 4,27 x ↕1,07m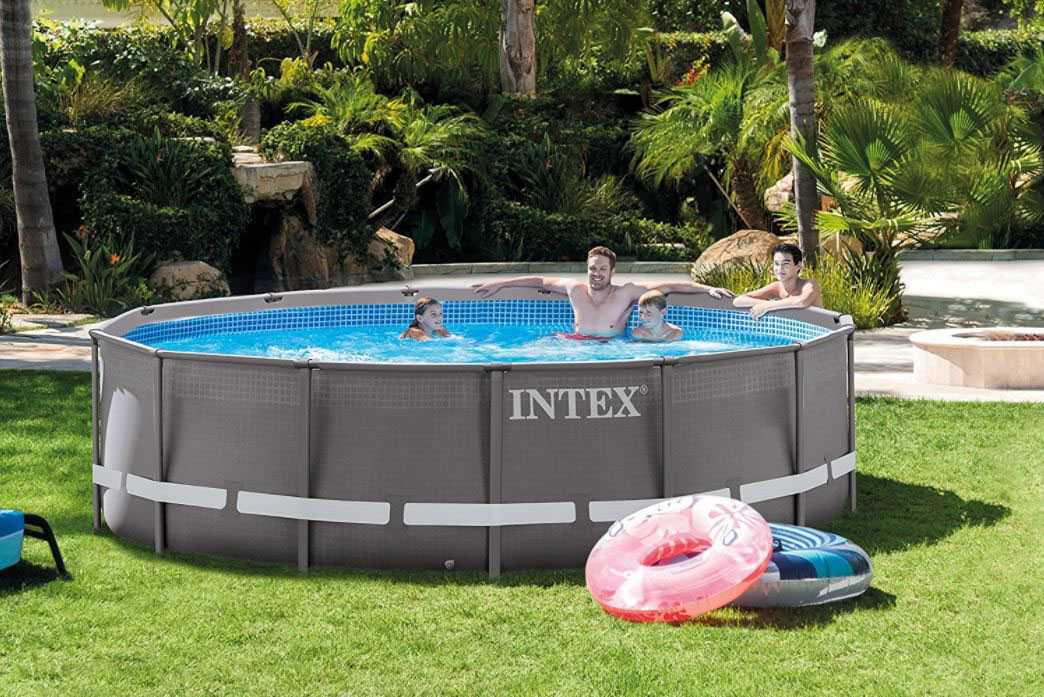 Discover the Ultra Frame pool! It's only needs to be placed in your garden and that's it. Its elegant design, sturdy structure, ultra-strong liner and large swimming area will allow the whole family to have fun in the sun.
Hydro Ventilation Technology:
Innovative technology: The Intex sand filter is equipped with the Hydro Ventilation Technology which allows air to be introduced into the return nozzle by oxygenating the water.
Improved filtration: the particles in the water are caught and deposited at the bottom of the pool during the ventilation process which facilitates the removal of sediment through the filtration system. Improved filtration and circulation makes the water healthier and easier to maintain.
Pure and clear water: The ventilation process reduces the presence of metals and eliminates the formation of stains by mixing air with water. The result is pure and clear water of your swimming pool.
Healthier pool: It has been shown that negative ions around the pool eliminates air pollutants and neutralizes free radicals that affect air quality. The result, pure air around the pool and healthier pool.
Equipment Includes:
Dimensions: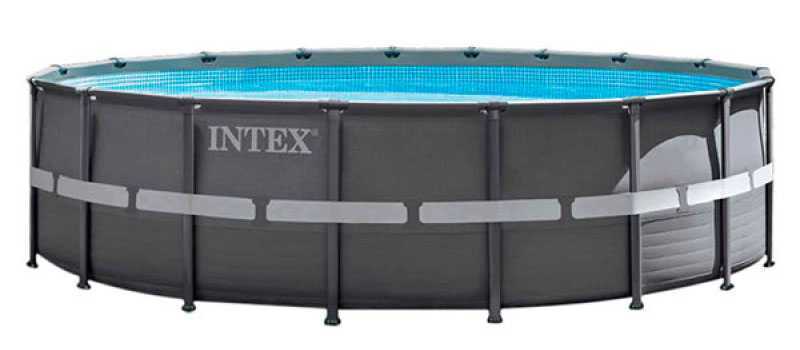 Pool's dimensions:

4,27 x H1,07m.

Swimming area:

a: 0,91m / b: 4,27m.

Ground area:

c: 4,27m / d: 4,27m.
Gifts: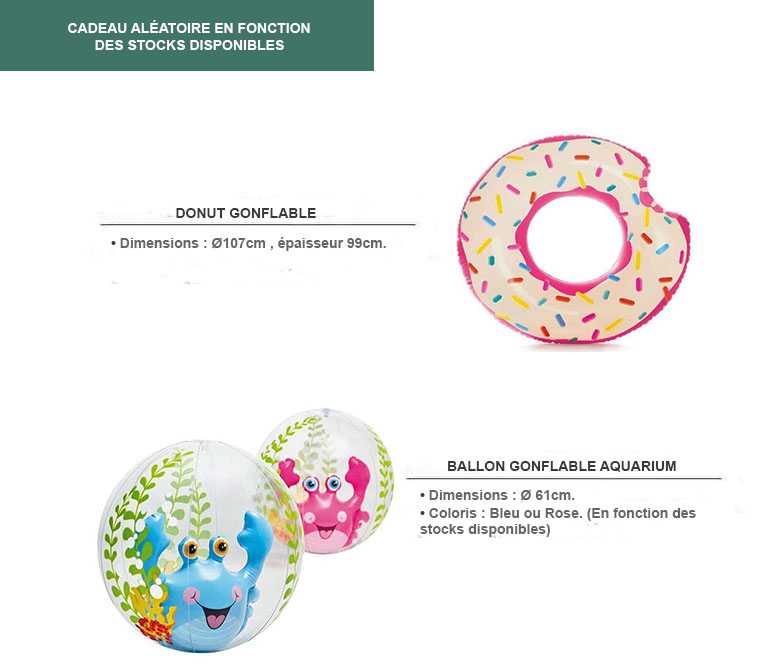 Product advantages:

Specifications:
Model:

ULTRA FRAME

Structure : Tubular.
Shape: Round.
Water volume: 12,7m³.
Cartridge filter: 3,8m³/h.
Surface skimmer: Included.
Protection cover: Included.
Ground mat: Included.
Safety ladder: Included.
Triple-thickness liner: Included.
The stop-valve: Included.
Assembling time: 45min.
Warranty: 1 YEAR

Reviews
All the reviews on this page are ordered by date.
Viewed products
The Ultra Frame pool is ideal for...