Pool Materials and Accessories
Payez en 4X sans frais pour les achats

The "Aqualarm" alarm system is space-saving, easy-to-install and it meets safety standards...
Plus d'informations
Voir les pièces détachées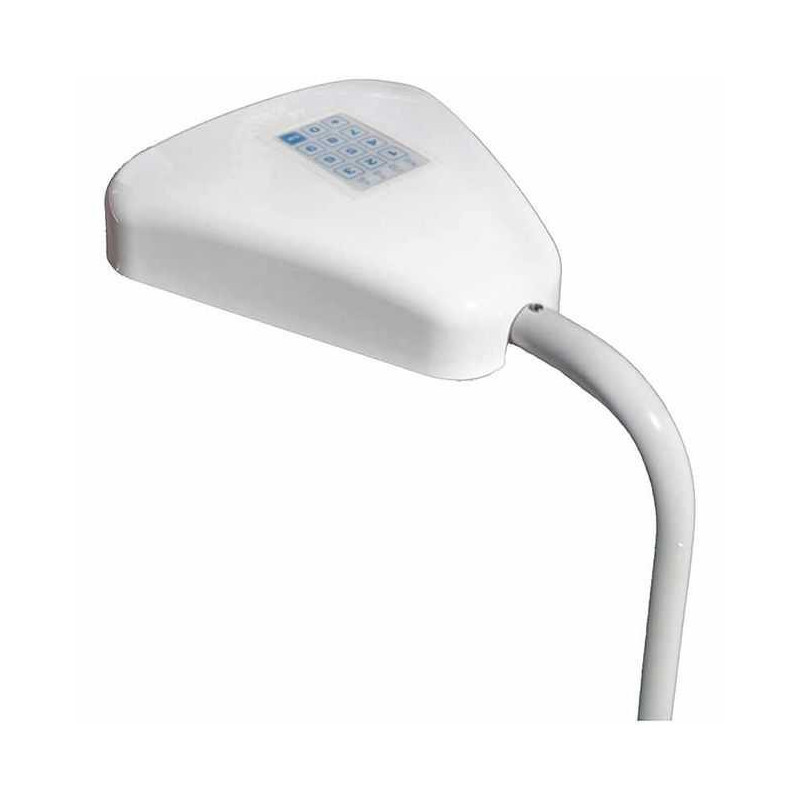  

The "Aqualarm" alarm system is space-saving, easy-to-install and it meets safety standards...
Plus d'informations
Voir les pièces détachées
FREE DELIVERY
à partir de 180€ selon
to delivery conditions
"Aqualarm" Pool Alarm


The Aqualarm is an "immersion" alarm. Indeed, it is composed of an immersion detector which is designed to analyze the waves of your water. As soon as an abnormal movement occurs in your pond, the waves will be disturbed and powerful sirens will be triggered. The advantage of the aqualarm is that it knows the difference between the waves emitted by the robot, the wind etc... and those related to the fall or immersion of a body in the basin.

Security in peace!

Undisputed efficiency:
It alerts you avoiding untimely triggering due to environmental disturbances (climatic conditions and equipment in service).
The simplicity of installation and use:
The Aqualarm installs very simply because it requires no electrical connection or special adjustment. It is enough to deactivate the surveillance by entering your confidential code (no need to search for a key or a remote control), it restarts automatically after your bathing. However, you can manually re-enable monitoring.

Aestheticism:
It is equipped and it has an elegant design, it will fit perfectly into your swimming pool.
Anti-Theft System:
It is equipped with the anti-theft system, any attempt to unseal the alarm without entering the PIN will instantly trigger the powerful sirens of the control panel.

Ensuring compliance with safety standards:
Aqualarm has successfully passed tests conducted by the NLE (National Laboratory of Essays). It is a fully-fledged safety device that meets the requirements of the Swimming Pool Protection Act.
Aqualarm is designed and manufactured in France, it is certified ISO9001 (quality management) and ISO14000 (environmental protection), which guarantee the reliability of the product.
Certificate of compliance with the Decree of 16 July 2009

Certificate of conformity to standard NF P 90307-1
Location options:
The Aqualarm alarm should be installed in the middle and against a flat wall of a swimming pool.
The detection unit must be more than one meter from the filtration system (outlet nozzles, bottom outlet, skimmer, broom outlet, etc.), a water cascade or other equipment that can disturb the basin at its location.
Aqualarm is designed according to NF P90-307-1 standard (a norm that requires a fall to be detected within a maximum of 12 seconds) and it can be used for pools with a maximum dimension of 10 x 5m. The immersion detector must not be more than 7m from all possible drop-points.
Aqualarm is sufficient if it is placed in the middle of the longest side of the pool or greater than 10 x 5m in case of a basin with a particular shape. Its 7-meter radius covers the entire pool.
Technical characteristics:
Waterproof electronic block with a microprocessor card.
Touch keyboard for system management.
2 Integrated sirens of 115 dB each.
Ultra low power technology.
Power supply: 4 batteries. (Life tested in the laboratory: 3 years long lasting)
Immersion tested.
System indications (activation, low battery level, detected fault) via light or sound signal.
Anti-UV and anti-shock treated materials.
Anti-theft system is integrated.
The length of the elbow tube: 32cm.
Small footprint: 255 x 255 x 65mm.
Warranty: 2 years.
Avis des internautes
4/5
4 avis
No customer reviews for the moment.
error Your review appreciation cannot be sent
Are you sure that you want to report this comment?
Your report has been submitted and will be considered by a moderator.
error Your report cannot be sent
Your comment has been submitted and will be available once approved by a moderator.
error Your review cannot be sent