Nous parlons français
We speak english
Wir sprechen Deutsch
Мы говорим по-русски
TELSA 30 Battery Vacuum Pool Cleaner
TESLA30

The Telsa 30 battery vacuum cleaner cleans average sized swimming pools effectively. It is equipped with a rechargeable battery, it allows to suck the dirt, leaves and other debris present in the pool. It is easy to use, just immerse in water and press the start button.
Warning: Last items in stock!
Availability date:
TELSA 30 Battery Vacuum Pool Cleaner

The Telsa 30 battery vacuum cleaner from Kokido brand makes it possible to clean medium size pools effortlessly. Simple to use, it is equipped with rechargeable battery which helps it work for 30 minutes autonomously.
Advantages:
Rechargeable lithium battery: Vacuum cleaner that works 30 minutes autonomously, due to rechargeable lithium battery. It is fully protected with its waterproof body, it has no memory effect. The performance will be constant and the service life much longer.
Connection: No connection is required for the operation of the Telsa 30 vacuum cleaner. It is manageable and very agile, there is no wire or hose are required in the pool.
Autonomous: it can operate 30 minutes autonomously, once its battery charged. Please allow 4 or 5 hours for a full charge of the battery.
Aspiration: it has a flow of 45L per minute.
Displacement: it is equipped with multi-directional wheels, it will move without problem in all swimming pools or spas.
Swivel suction head: it is very wide, the suction head consists of 3 brushes on the bottom and 2 brushes on the side allowing an optimal cleaning.
Filter Bag: large capacity (0.55L); it will be very easy to access. It can be disassembled and cleaned easily.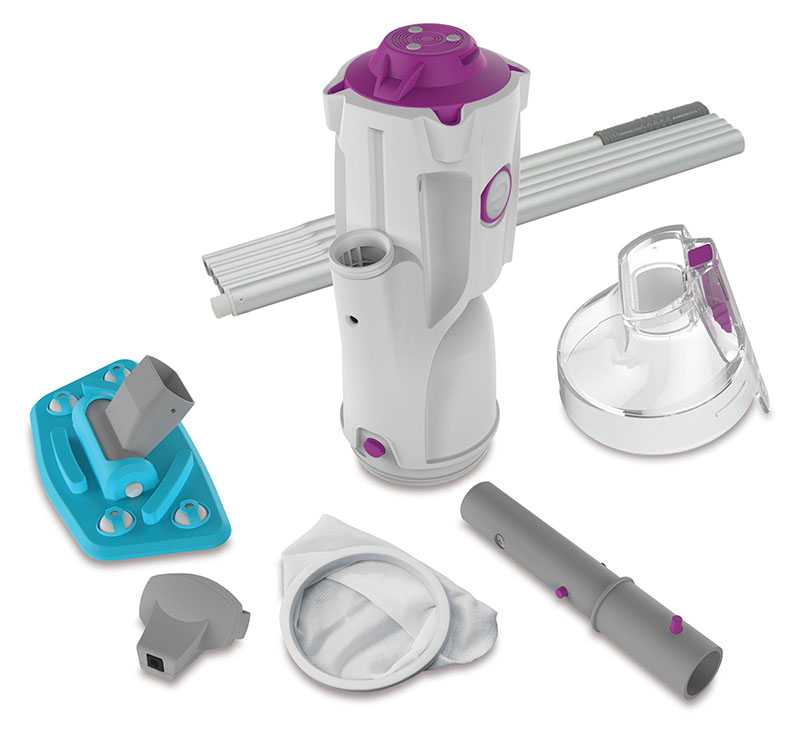 Technical specifications:
Rechargeable battery: Lithium-ion 2000Ah, 7.4V.
Charge time: between 4 and 5 hours.
Operational time: 30 minutes.
Suction flow: 45L / Min.
Compatible with all standard telescopic handles (not included)
Battery charger: included.
Swivel suction head: supplied.
Filter: filter bag with a capacity of 0.55L included.
Warranty: 2 YEARS
Reviews
All the reviews on this page are ordered by date.
Viewed products
The Telsa 30 battery vacuum cleaner...