Nous parlons français
We speak english
Wir sprechen Deutsch
Мы говорим по-русски
Pool-Runner S63 Robot
POOLRUNNERS63
The Pool-Runner S63 Robot cleans the bottom of pools up to 8 x 4 meters...

Warning: Last items in stock!
Availability date:
Pool-Runner S63 Robot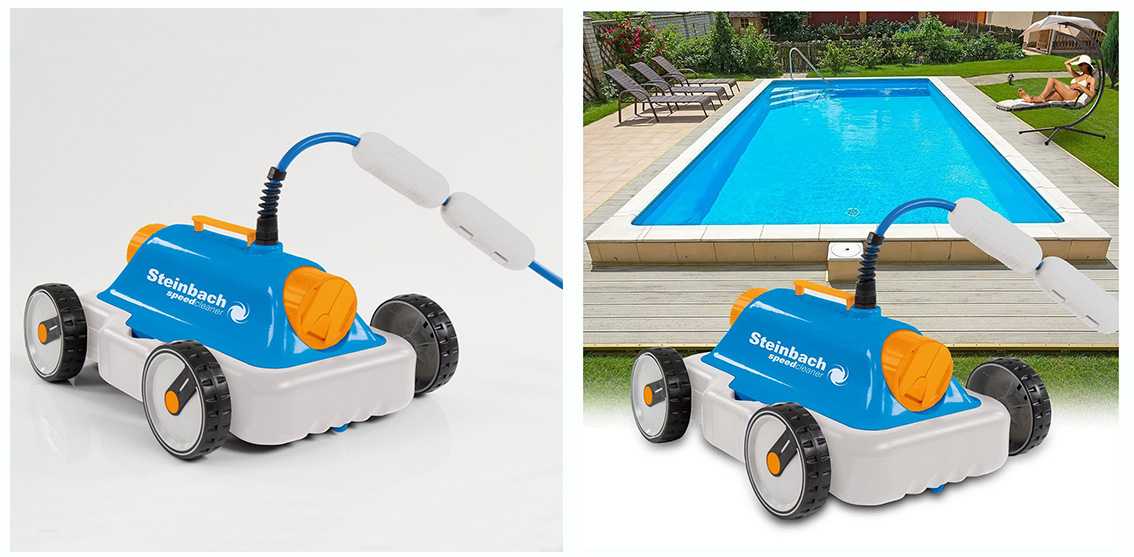 The Pool-Runner S63 is suitable for swimming pools up to 6m in length, whatever the surface.

It is designed only for the bottom surface; this one will allow you to get rid of the debris or other particles in your swimming pool.
Advantages :
It is equipped with a low-energy-consumption

transformer

. This should be 3.5m from the edge of the pool so that the robot works properly and safely.
It is simple to use with its control panel and the power supply.
It's easy to use: the Pool-Runner S63 will be easy to immerse or get out of water due to

its light weight

. It is important to immerse the robot so that the underside of the cleaner is directed towards the pool wall to avoid possible scratches.
Water-jetted propulsion function: 2 control nozzles are located respectively at the front and the back of the robot in order to propel it in water.
The principles of work : (1 step) Dirty water will be absorbed, (2 step) it will be cleaned by the filter, (3 step) it will be used to propel the pool-runner robot through the control nozzles.
Adjustable control nozzles: this robot adapts to all forms of swimming pools with a flat bottom. Indeed this one has the advantage of adjustable control nozzles. You can choose your angle between 0° and 40° to clean straight lines, curves etc ... Ex: a setting of 20 ° / 20 ° is recommended

for a round swimming pool

.
Maintenance: The filter is very easy to remove and to clean.
Types of swimming pools :
For all swimming pools up to 8 meters long.
For all shapes: oval, rectangular, round etc.
For flat bottoms.
For all coatings: tile, liner, polyester shell, reinforced PVC, concrete etc...
Technical characteristics :
Maximum swimming pool dimensions : 8 x 4m.
The quality of filtration : 180 microns.
Cleaning : bottom.
Cleaning cycles : 1h00, 1h50 to 2h00. (digital control)
Energy source : self-regulating, connection to 220V upstream of a digital control.
Switch : Front and Back nozzle control to optimize the movement.
Filtration system : Filter screen (should be cleaned after each use).
Cable Length : 9m.
Suction power : 12m3/h.
Ideal operating temperature : 10° à 32°.
Ideal PH level : Between 7.0 and 7.4.
Movement speed : 15-18m/min.
Engine : Electric DC-24V.
Warranty : 2 years.
Reviews
All the reviews on this page are ordered by date.
Viewed products
The Pool-Runner S63 Robot cleans the...